Posted on
By Christophe Lachance-Tardif
Posted in 2020, a's, astros, blue jays, brewers, mariners, padres, Positions Battles, Red Sox, reds, rockies, tigers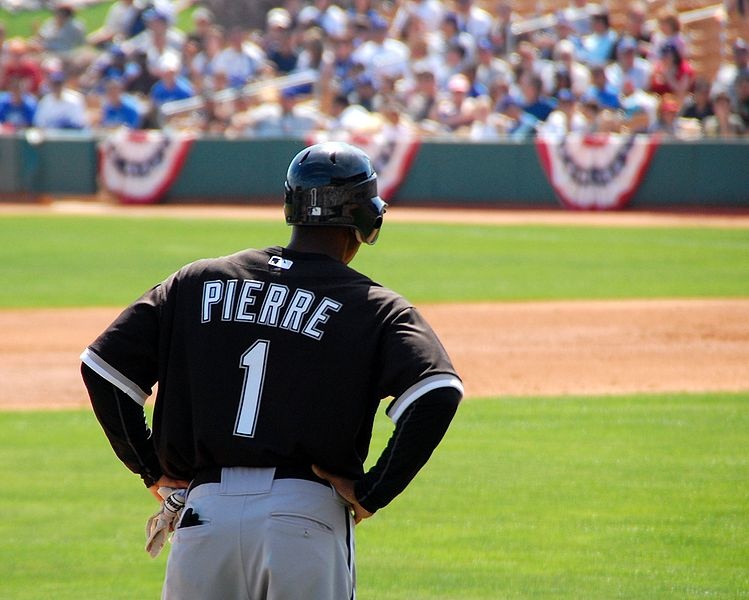 Here's a list of 10 positions battles to look out for each position on the eve of opening day.
Spring training is underway for all major league clubs. It will be an important month of March for some players since the next few weeks could either make or break a playing career. Whether it's a seasoned veteran on his last legs trying to win a regular role in a lineup, or a first-year player vying to make an MLB roster as a fourth outfielder and pinch runner, there will be plenty of positions battle under the Arizona and Florida sun. On that note, here's a list of 10 battles to look out for each position on the eve of opening day.
Team: Toronto Blue Jays — Position: Fifth starter — Players Involved: Trent Thornton vs. Ryan Borucki, vs. Shun Yamaguchi

The Jays have a lot more depth on the mound compared to last season. Hyun-Jin Ryu, Chase Anderson and Tanner Roark are new additions that will shore up the front end of the rotation. The fourth spot should be Matt Shoemaker's to lose. So, that leaves Thornton, Borucki and the newcomer Yamaguchi to battle for the last spot. Thornton has the edge early on, having started 29 games last season.
San Diego Padres — Catcher — Austin Hedges vs. Francisco Mejia
Mejia is regarded as one of the best young catchers in the league and he more than held his own at the plate last year while continuing to hone his craft behind it. Hedges is a defensive wizard, but really struggles with the stick in his hands, demonstrated by his .201 career batting average in over a thousand at-bats. It's not a clear-cut competition between the two backstops and they will probably end up in a platoon, unless Mejia completely outperforms Hedges early on.
Boston Red Sox — First Base — Mitch Moreland vs Michael Chavis
Ron Roenicke, the new skipper, is expected to use a platoon at first base for the upcoming season. 10-year veteran Mitch Moreland will handle the bulk of the work versus right handers. Sophomore Michael Chavis will complement Moreland at first versus southpaws. It will be interesting to see how Roenicke utilize Chavis, who also has experience at second base and could see some playing time there if the Jose Peraza experiment fails in Beantown.
Oakland Athletics — Second Base — Tony Kemp vs. Chad Pinder vs. Franklin Barreto 
This trio of players should all see some action on the right side of the infield at some point this season. Kemp comes over from the Cubs and brings veteran leadership and versatility on the field. Pinder started 21 games at second base last year, but needs to improve his on-base skills in order to be a regular in the lineup. Barreto, once regarded as a top prospect, will also get a look in the infield. He has hit only .189 over his first 201 at-bats of his career.
Detroit Tigers — Third Base — Jeimer Candelario vs. Dawel Lugo
Lugo, the prize prospect acquired in the J.D Martinez deal that sent him to Arizona in 2017, is expected to battle with Jeimer Candelario, last year's incumbent. Candelario has been at the hot corner for the past two regular seasons. After a strong showing in 2018, Candelario regressed in 2019. 

Milwaukee Brewers — Shortstop — Luis Urias vs. Orlando Arcia
Orlando Arcia was viewed by many in the Brewers organization as the long-term solution at shortstop. However, the 24-year-old has not lived up to the expectations so far. He is a career .243 hitter, while committing too many errors at shortstop. Urias, on the other hand, is two years younger than Aricia, but Urias' bat is not major league ready and his defence is suspicious. It will really be an intense competition between the two guys, as both guys are still young and could still develop as quality major league players.
Colorado Rockies — Left Field — Raimel Tapia vs Ian Desmond
It's going to be interesting to see what happens in left field for the Rockies. Desmond, along with his big contract, will get a decent number of at-bats in left field, but Tapia is really the player to look out for this spring training. The 26-year-old surprised a lot of people last year by hitting .275 in 426 at bats. If Tapia continues to develop at the plate, Desmond will see less playing time in left field.
Cincinnati Reds — Center Field — Shogo Akiyama vs. Phil Ervin

According to Fan Graphs, 31-year-old Shogo Akiyama is projected to be patrolling center field and leading off for the Reds on opening day. He begins his career in the MLB after inking a 3-year, $21 million contract and after spending the last nine years in Japan. Ervin, on the other hand, is an under-the-radar type of guy who is mostly known for his defensive skills, having committed only two errors in 519.2 innings in the outfield last year. Don't forget about Aristides Aquino, as the Reds will need to find a spot for him
and his powerful bat.
Seattle Mariners — Right Field — Jake Fraley vs. Carlos Gonzalez
The former has only 12 games of big-league experience, but will get a long look in right field over the course of spring training. Jake Fraley was a key piece in the Mallex Smith trade from the Rays a couple of years ago. In the meantime, the latter will also have a chance to snag the right field position. CarGo faces an uphill battle, as he only hit .200 in 45 games last year for the Indians and the Cubs.
Houston Astros — utility spot — Abraham Toro vs. Aledmys Diaz,vs Myles Straw
Who would have thought one year ago that Abraham Toro would be battling for a roster spot with the big league club in 2020. The former Montreal Orioles infielder only appeared in five games last year with Astros, but nonetheless, he should have a chance to snag one of the final roster spots. Toro brings energy and versatility on defence, all great qualities that Dusty Baker desires in a player. Diaz, like Toro, can play anywhere in the diamond and is a good contact hitter, who puts the bat on the ball and rarely strikes out, a rare feat in today's day and age. Myles Straw is great with runners on base (.304 AVG), but offers little to no power at the plate.
Which of these 10 battles will be more fun to watch? Let us know what you think!

Opening Day is just around the corner!