Posted on
By Carl Lemelin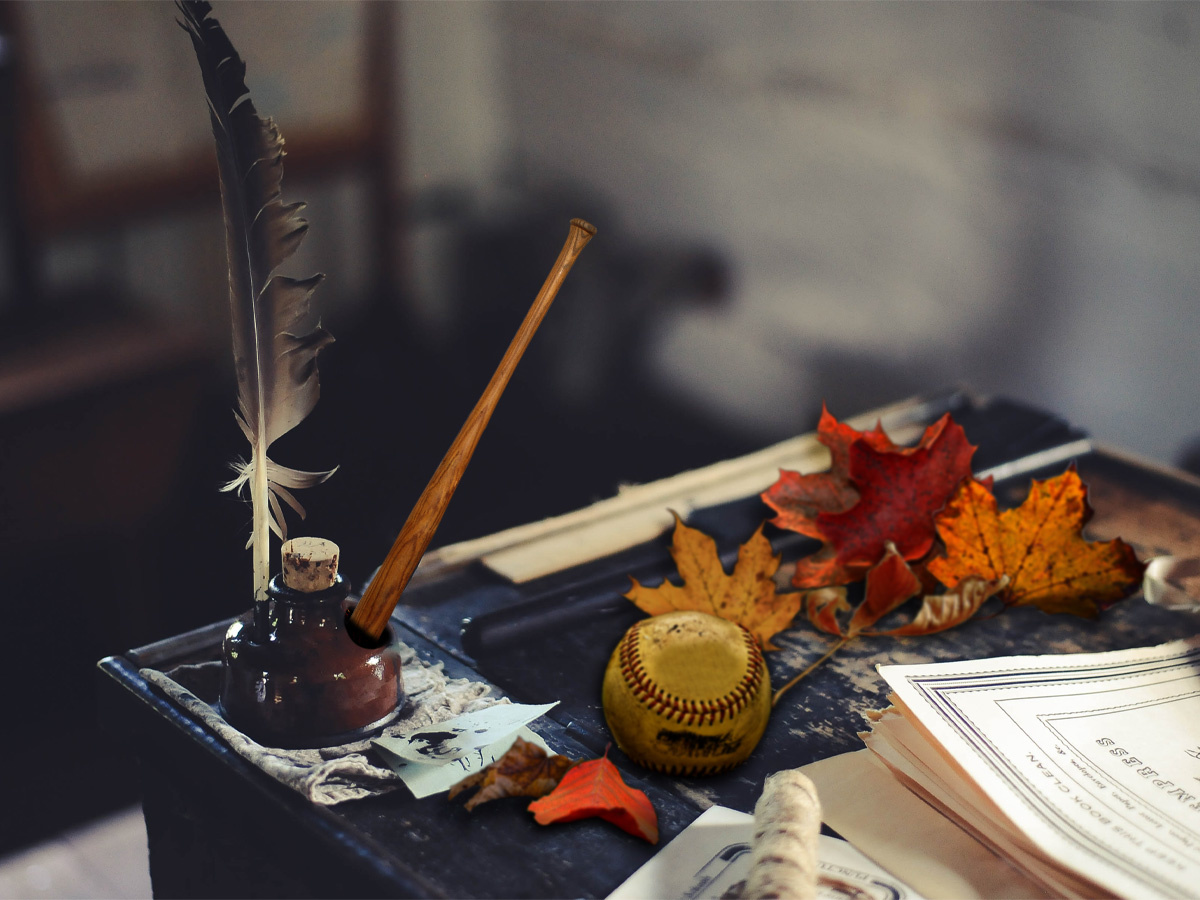 Our condolences, sorry for your loss. The 2023 baseball season has taken its last breath, and the time has come to reflect on how this great game has impacted all our lives, and why it means so much to us.
The pennants of our favorite teams are all at half-mast; we feel like dressing in all black, we are sad, and we have a hard time concentrating at work. Oh yes, it's the annual mourning of baseball fanatics.
The Texas Rangers won the very first World Series in their history, just as we predicted in our playoff blog (well, not really!), and the season is over. Fortunately, just like Jesus at Easter, our favorite sport will once again rise from its ashes next spring.
In the meantime, I thought it fitting to pay tribute to the national pastime that holds such a significant place in our hearts, our customs, and our lives, enriching each of our days from March to November. Here is my ode to baseball!
AN ODE TO BASEBALL
A stick and ball
Oh, the possibilities it conjures!
From spring to fall
Wherever the posse gathers
A stick and a ball
A contrast of simplicity and intricacy
A game that pairs chaos with symmetry
Tradition with technology
The Silent Generation with Generation Z
Friends with foes
And memories from the past with… who knows?
A stick and a ball
From the glaciers in Canada
To the southern tip of Australia
From the decrepit streets of Republica Dominicana
To the architectural masterpieces of America
From the Land of the Rising Sun, Nippon
To Cuba, where capitalism is frowned upon
A stick and a ball
Only those who play can relate
That feeling that overwhelms your senses
When you step up to the plate
And crush one senseless
That majestic, seemingly unending flight
Sailing way over the wall
Is a testament to all your might
And the thrill of it all
A stick and a ball
They say pitching is an art
But what artist do you know
Could conquer the behemoth Aaron Judge
Like a hunter with an arrow
But in lieu of a bow
Are five fingers and a nudge
A stick and a ball
Ballerinas of the diamond
Masters of the leather
The grace of a great fielder
Is simply beyond comparison
A diving catch
A jump-throw in full extension
With a scoop at first to match
A double-play so swift
It leaves the hitter miffed
A stick and a ball
Baseball, the numbers sport
So much to sort
RBI's, homeruns, ERA's, and WAR
Statcast even tells us how hard, fast and far
Math and physics at work
But don't you call me a dork!
A stick and a ball
If hand-eye skills are a measure of athleticism
Ball players are the epitome
I hear your scepticism
But try just once and you will see
Making contact on 90 MPH fastball
As a task is quite tall
Add curves, sinkers, changeups, sliders and sweepers to mix
Because those wizards of the mound
Possess all the tricks
And the most challenging feat in sports you have found
 A stick and a ball
A sunny afternoon at the ballpark
Wide-eyed youngsters seeing their heroes perform
Feats that are far from the norm
While grown-ups gaze in bewilderment
But also, with much envy
At the astounding gathering of talent
That only "at the ol' ball game" you will see
National anthems and the 7th inning stretch
Hot dogs, ice cream and cotton candy
Foul balls in the crowd you can fetch
And perhaps a ninth inning rally
All things that induce smiles and glee
And inspire gratefulness to be
In the Land of the Free
And for the uninitiated out there
All it would take is one throw
Or one spectacular snare
Of a shot headed for the bleachers' second row
Or one perfectly located pitch
For you to get the itch
And like us hear the call
To love a sport so consummate
That all you need to play it
Is a stick and ball