Posted on
By Carl Lemelin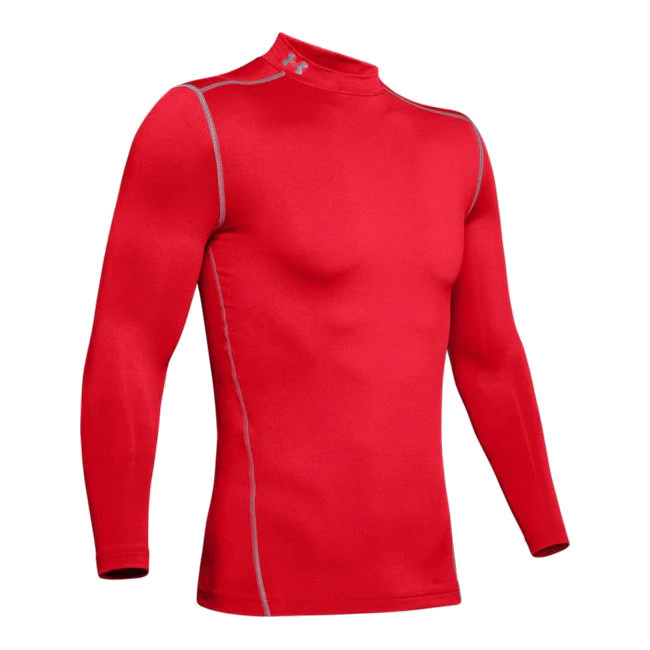 Under Armour's Cold Gear undershirt might just be the apparel company's best product yet.
This unique year we are experiencing has forced many baseball/softball leagues to push their playoffs back a couple of weeks. Many leagues actually plan on playing well into October… Brrrrrr!
We can already feel Mother Nature cool down our spirit on game nights. But for baseball and softball, adding layers also means losing some comfort and mobility. Under Armour is a company that has built its reputation on innovation within the performance sports apparel industry.
UA: A BRIEF HISTORY
In 1996 at Georgetown University in a Washington suburb, founder Kevin Plank, an ex-collegiate football player, first wanted to develop a baselayer t-shirt that could wick moisture and allow the athlete to stay dry and comfortable throughout a game or practice.
Plank soon understood that textile innovation alone wasn't enough to provide his new brain child with the desired level of visibility. It is a partnership with the producers of the 1999 cult movie Any Given Sunday that will forever engrave the UA brand in the collective conscience of sports enthusiasts. The young company's logo is featured in many scenes of this pro football-based drama starring Al Pacino and Jamie Foxx.
Having seen the fallout from this kind of visibility, in 2001 Under Armour becomes the official baselayer apparel provider for the NHL, MLB and USA Baseball. Bang! Under Armour hasn't looked back since.
Ever since, the company that went public on NASDAQ in 2005 has built on this momentum and we can now easily distinguish its interlocking UA logo on star athletes all over the globe.
COLD GEAR: FOR OUR EARLY AND LATE SEASON GAMES
Plank quickly realized that if he was able to come up with fabric combos that kept the athlete dry and cool in warm weather, all he needed to do was instruct his R&D department to now find a way to keep winter athletes warm.
The challenge was far from trivial. Up to that point, the only known way to protect against the cold was to isolate the body by layering. This method entails two major drawbacks when playing sports:
Adds weight (especially when clothes get wet) and reduces mobility and comfort level;
Cooling effect caused by humidity on the skin's surface.
When surveying health experts, UA researchers also understood the importance of regulating body temperature to insure the athlete's top performance level.
When the skin's outer layer cools down, the brain sends its first signals of the hypothermia defense mechanism. Blood circulation is redirected mainly to the vital organs, which is why our extremities are where we first feel numbness on the coldest days.
Yet feel in the hands is what most baseball/softball players rely on. Moreover, the discomfort and shivering caused by the cold is a hindrance to the precision and coordination needed to perform, whether at the plate, in the field or on the mound.
Under Armour suggests wearing Cold Gear apparel when the temperature drops below 55 degrees Fahrenheit (12 Celsius). Without going into detail about the fabrics, here is how the Cold Gear concept protects from the cold without adding weight or reducing mobility:
Insolating fabrics and yarns use the warmth produced by the body to keep you warm during physical activity;
The compression property of the apparel promotes blood flow towards all extremities;
The double-layer fabric helps wick moisture away from the skin without allowing too much heat to escape;
Micro vent channels along the inner-layer of the fabric keeps skin dry, maintaining the critical balance between dry skin and protection from the elements.
Just as important to the level of performance, Cold Gear apparel is made of a 4-way stretch weave fabric which allows for more mobility and flexibility.
I wear the Cold Gear undershirt myself on colder nights in May, June and September. I must admit I was very skeptical when I first saw and touched the product a few year back.
Believe me, coming from one of the most cold-adverse humans alive, Cold Gear technology is no myth. It really works! Try it yourself this fall and you'll never wear that thick pullover sweatshirt again.
To see our selection of colors and buy your own Under Armour Cold Gear undershirt, click here.
Don't hesitate to comment below with your feedback on our products.