Posted on
By Carl Lemelin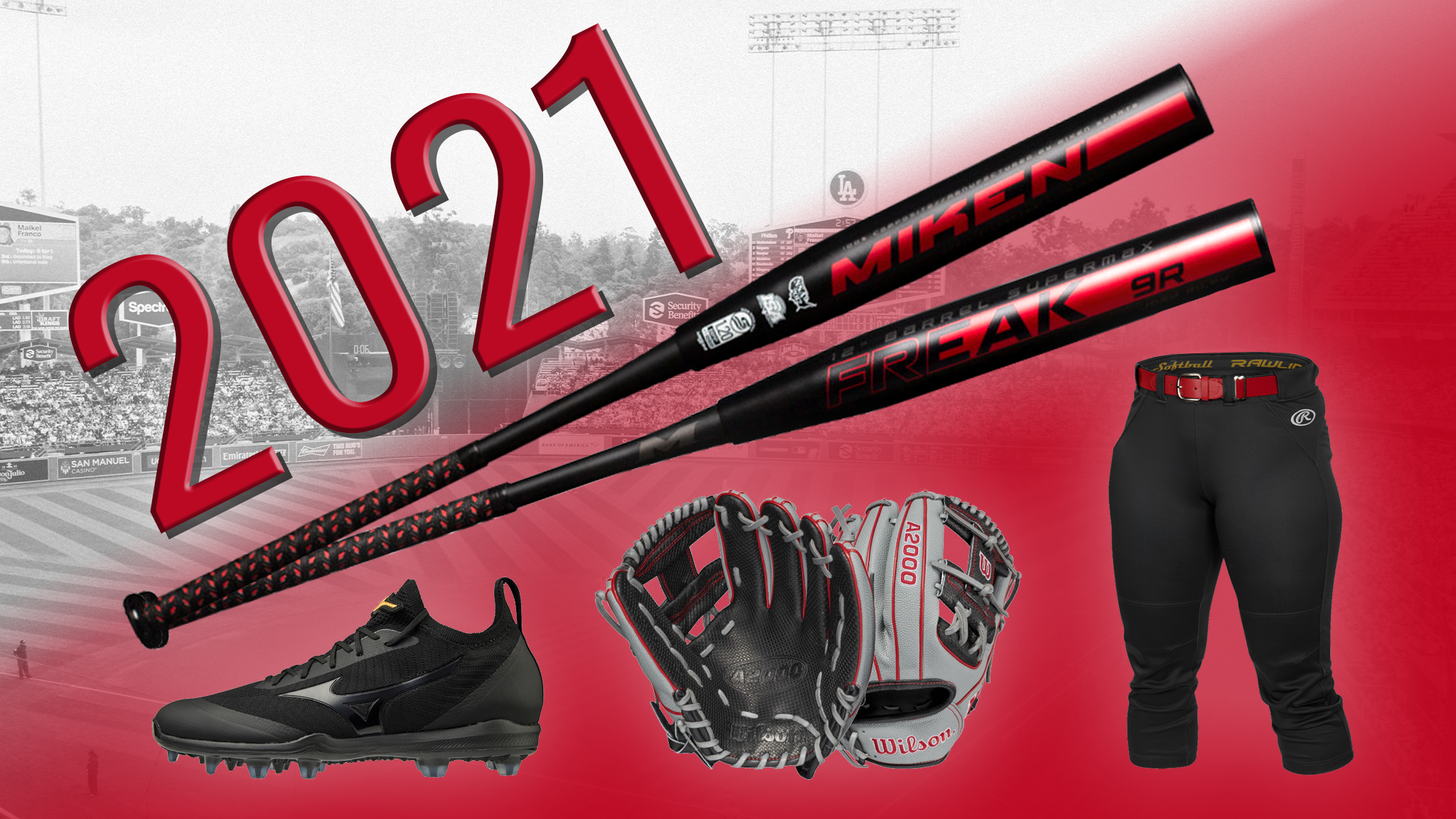 What's new in 2021?
The blog took a little break during what was quite an uneventful past few months. But that doesn't mean Baseball Town hasn't been very busy preparing the upcoming season.
First, our South-Shore shop has moved to Brossard, not too far from where it was in St-Hubert. Then, we proceeded to receive all the new products for the 2021 season, which we are convinced will be much longer and more fun than last year's!
Here is an overview of the most innovative products you will find in our stores this spring.
A2000 GLOVES WITH SPIN CONTROL (on selected models)
We all know Wilson's famed A2000 line of gloves. But this year, there is a newcomer to the family: Spin Control leather, a dimpled surface covering the palm, fingers and web that reduces the spin rate of the ball. Less spin means better control and a more efficient transfer from glove to hand to help complete those highlight reel plays! If this feature is only available on selected models, the Comfort Sleeve, which improves the level of comfort on the back of the hand (where the back strap fastens), is an improvement you will find on all A2000's. Click here for more.
EASTON YOUTH GLOVE SERIES
Easton has put an emphasis on overhauling its glove lineup these past three years. The company's new series of youth gloves now puts them ahead of the competition. Where other manufacturers generally feature conservative designs within their youth collections, Easton seems to have identified a new niche: kids' gloves that look more like their Major League heroes'. It started off with a Pro Youth Alex Bregman model that flew off the shelves two years ago. This season, Easton offers the Pro Youth and Future Pro lines in Bregman (10"and 11" respectively), Jose Ramirez (10.5"and 11.5") and Kevin Pillar (11"and 12") models. Click here for more.
MIKEN-WORTH SOFTBALL BATS
For softball fanatics, the launch of new bat models creates quite a buzz as the new season creeps in. Miken and Worth seem to have the edge over the competition in recent years, so the newly launched Worth Krecher and soon-to-be launched Miken Freak Primo Maxload (mid-April) have what it takes to tantalize the crazed softball base. These two manufacturers are renowned for their constant innovation in terms of the materials and processes used in designing their notoriously explosive barrels. Their race car looks is just another reason these jewels won't stay on our shelves very long. Click here for more.
EASTON MAXUM ULTRA BASEBALL BAT
The Maxum BBCOR (-3) bat was the first one-piece, composite barrel (high-end) offered on the market. That's why this model is so popular among elite U15 players and above levels where wood bats are not mandatory. The newborn Maxum Ultra is a slightly more end loaded version of the 2020 Maxum. In addition to a higher centrifugal force generated by this weight distribution, the Maxum Ultra's XXL barrel provides the most massive sweet spot on the market. A one-piece bat allows the elite player to find that wood bat feel, but with the proven performance level and trampoline effect of composite. Click here for more.
MIZUNO DOMINANT TPU KNIT SPIKES
Baseball spikes are currently experiencing a considerable transitional phase. First, with the launch of its composite spikes (Comp) 2 years ago, New Balance proved it was possible to make spikes that are just as efficient as metal, but considerably lighter. By the same token, this brand known for the quality of their running/training footwear also brought the "bootie" concept to baseball, a tongue-less upper made of ergonomic materials that provide a custom fit feel on the player's feet. Under Armour followed suit by releasing the Harper metal cleat model last year. Mizuno does the same this year, but with its own TPU model, an equivalent to New Balance's Comp line of cleats. One more option in ultimate comfort, but also just as light on the feet as on the wallet. Click here for more.
WOMEN'S YOGA STYLE PANTS
Ok, I'm cheating here. Yoga style ball pants have existed for a couple of year now, but many women still don't know that they offer a more modern looking, but above all more comfortable alternative to traditional women's ball pants. Rawlings (WYP 4D) and Mizuno (Belted Stretch Pant) each offer a model made from a very flexible, stretch fit, second skin type fabric that is all the rage in women's streetwear since about a decade. If it's an ideal choice for everyday wear, why not on the ball field, where comfort and freedom of movement are paramount? Click here for more.
You are now up-to-date on everything new the ball industry has to offer in 2021. Here's hoping we can all get back to normal very soon!
Do not hesitate to comment below for any feedback on our products.