Posted on
By Carl Lemelin
Posted in 2019, american league, Arizona Diamondbacks, Axe Bat, Boston Red Sox, Chicago Cubs, Cleveland Indians, Louisville Slugger, Milwaukee Brewers, Minnesota Twins, mlb, national league, New York Mets, Oakland A's, Philadelphia Phillies, Playoff Picture, Race, San Francisco Giants, St-Louis Cardinals, Tampa Bay Rays, Under Armour, Washington Nationals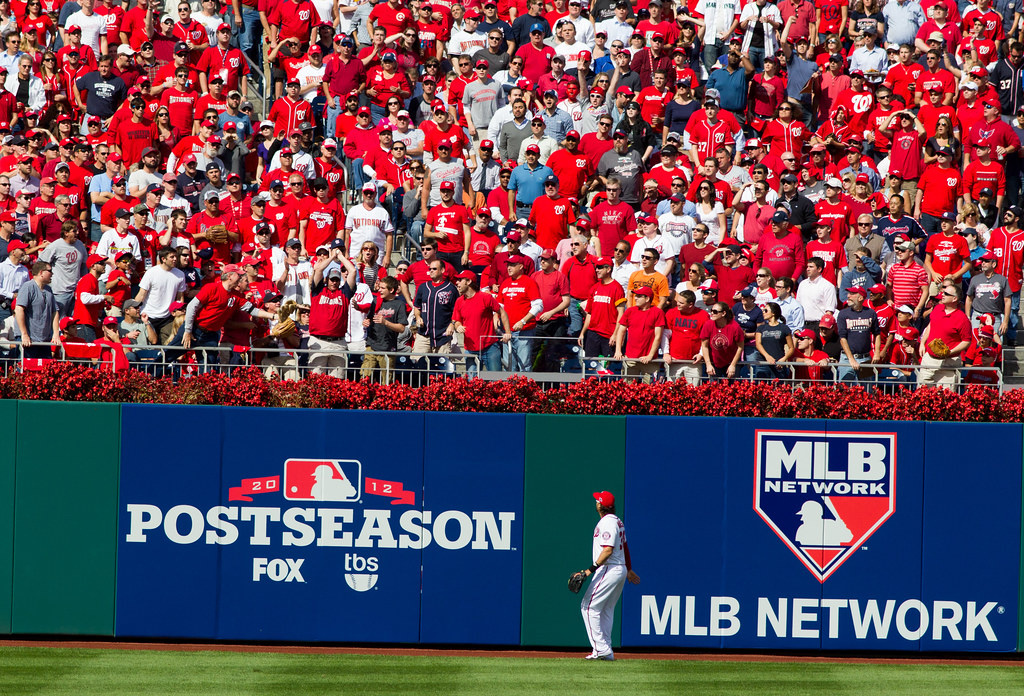 How's the postseason picture shaping up as we wrap up the Dog Days of summer?
September races are at our doorstep and the playoff picture looks the same in both
leagues: the East and West pennants are all but wrapped up, but the Central remains up
in the air. So let's consider the Braves, Dodgers, Yankees and Astros locks to be part of
the October dance.

That leaves 3 playoffs spots up for grabs in each league. Realistically, 8 NL and 5 AL
squads are vying for these precious final fall nuggets.

NATIONAL LEAGUE

St-Louis Cardinals: The NL's best overall pitching staff (3.94 ERA). The offense has
underperformed all season, but is starting to show its bite. And there's that Cards
mystique, the very efficient "Cardinal Way". They will win the Central. IN

Chicago Cubs: Nick Castellanos was a shrewd acquisition at the deadline, but the rest of
the Cubs lineup has gone cold. Kyle Hendricks is the only reliable starter they can lean
on at the moment. Unless Kris Bryant starts another Axe Bat driven homerun tear soon,
the Cubbies will come up just short in both the divisional and Wild Card races. OUT

Milwaukee Brewers: Even Christian Yelich's Louisville Slugger bat isn't potent enough to
mask the Brew Crew's pitching deficiencies. Having the worst team ERA amongst all
playoff contenders will make defending their Central crown mission impossible. OUT

Washington Nationals: MVP candidate Anthony Rendon leads a red hot DC offense.
Max Scherzer is back to full health and the Nats plugged their lone hole, shoring up the
bullpen by adding Daniel Hudson and Hunter Strickland at the deadline. IN

Philadelphia Phillies: Under Armour poster boy Bryce Harper finally looks more like the
clutch player Philly fans were waiting to see, but the offense remains streaky at best.
The Phillies rank 20 th in MLB in OPS and 17 th in team ERA. Their run differential is at -17
and we're supposed to believe they'll make the playoffs? OUT

New York Mets: Only the Nationals can match their rotation. Despite being swept by
the Braves on Players' Weekend, the bats have woken up. There's the Polar Bear
(super-rookie Pete Alonso) and Michael Conforto to provide the power and the
revelation, Jeff McNeil, one of baseball's best pure hitters. IN

Arizona Diamondbacks: They have shocked many with their offensive prowess. The D-
Backs have proven to be a resilient squad, but the cold, hard truth is that without Zack
Greinke (traded away on July 31 st ), the pitching is simply pedestrian at best. OUT

San Francisco Giants: What a story they have been during manager Bruce Bochy's
farewell season! But an anemic lineup, seemingly tired Madison Bumgarner (whom
they decided to keep at the trade deadline) and a -50 run differential will ensure they
come up short. OUT

AMERICAN LEAGUE

Minnesota Twins: When the season wraps up, the Twins will be the single season
homerun record holders. With the best offense in baseball (MLB leading .838 team
OPS) and an underrated bullpen, the Central pennant is theirs to grab. IN

Cleveland Indians: Three words suffice to explain why the Tribe falls short a month from
now: Jose Ramirez injured. We could add Corey Kluber and Carlos Carrasco to the mix,
but miraculously Terry Francona has managed to field a contender despite their
prolonged stints on IL. Too much bad fortune to overcome, however. OUT

Tampa Bay Rays: Analytics at work. The Rays are thriving on a two-man rotation, Charlie
Morton and Trevor Richards being their only bonafide starters. Second in the MLB in
team ERA (3.56), Kevin Cash's squad also knows how to maximize its pedestrian hitting
to produce just enough offense. IN

Boston Red Sox: We will see a new World Series Champ crowned this fall. Pitching
(starters as much as relievers) has let the champs down all season. Sitting 4 th in baseball
in team OPS (.825), the Bo-Sox can still out-hit anyone, but with their ace Chris Sale out
for the season, they'll have to write this one off. OUT

Oakland A's: A's bats are on fire! Matt Chapman, Mark Canha and Matt Olson are
leading the charge. With one of the best defensive lineups and a reliable pitching staff
(6 th ranked ERA in MLB at 4.06), the Athletics are one of the most well-rounded teams in
baseball. IN

*Stats are as of August 26th