Posted on
By Carl Lemelin
Posted in braves, brewers, cardinals, cubs, diamondbacks, dodgers, giants, marlins, mets, mlb, national league, nationals, padres, phillies, pirates, power rankings, pre-season, reds, rockies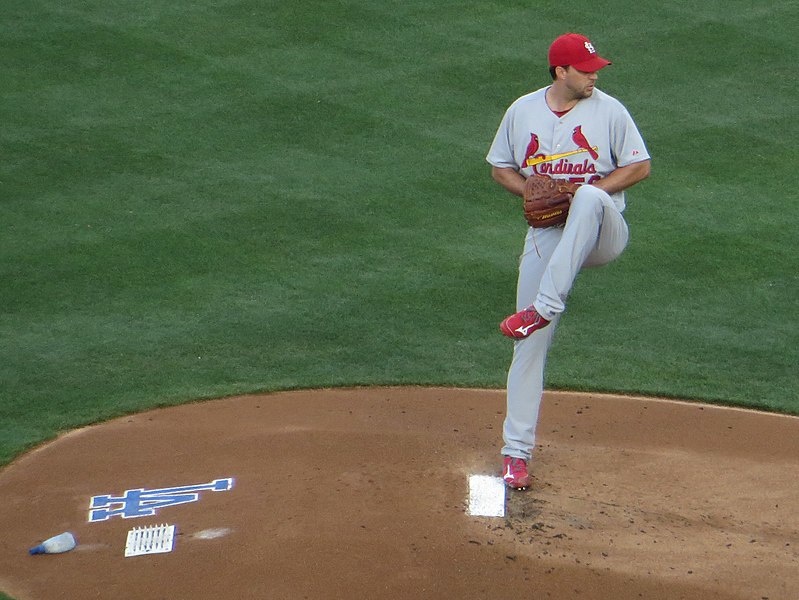 Here's a look at power rankings for the 15 clubs of the National League.
Spring training is in full flight. What better way to say good-bye to a very long, arduous winter than examining each MLB team's outlook for the 2019 season?
The next two blog entries will rank each team on a 1 to 10 basis (10 being perfection) for: offense, starting rotation, bullpen and defense. The scores will be tallied, and the final grade will determine the standings we project for each division.
This edition focuses on the senior circuit.
N.L. EAST
1- WASHINGTON NATIONALS: (Offense:7, Rotation:9, Bullpen:8, Defense:6 = Total: 30)
Yes, Rawlings' poster-boy Bryce Harper is gone, but the additions of Patrick Corbin and Anibal Sanchez are exactly what the doctor ordered to fix the Nats' rotation.  Their top 4 may just be the best in the majors.  Young studs Victor Robles and Juan Soto will help fill the hole left by Harper's departure.
2- PHILADELPHIA PHILLIES: (O:10, R:7, B:6, D:6 = 29) *WILD CARD #1
Bryce fever has hit the city of brotherly love!  Expect the superstar to regain the form that made him a perennial MVP candidate.  Add run scoring specialist Jean Segura and All-star catcher J.T. Realmuto to the starting nine and you know the Phillies will fill up the bases, and often empty them.  A solid rotation is anchored by Cy Young candidate (some would say favorite…) Aaron Nola.
3- ATLANTA BRAVES: (O:7, R:6, B:7, D:7 = 27)
While their two main competitors made key acquisitions to fill their gaping holes, the Braves' only response was to take a calculated risk in signing oft-injured ex-MVP Josh Donaldson.  The young rotation has lost its mentor from last year, Sanchez, to one of their rivals.  With a leader like Freddy Freeman, the Braves still have a well balanced, well coached roster, but they will be hard-pressed to repeat as champs in a top-heavy division.
4- NEW YORK METS: (O:4, R:9, B:8, D:5 = 26)
All pitching, no bats!  An aging Robinson Cano isn't going to change that.  Ace and reigning Cy Young winner, Jacob deGrom heads the only rotation that rivals Washington's.  Along with Cano came the best closer in baseball, Edwin Diaz.  The problem will be scoring enough to make the bullpen relevant late in games.
5- MIAMI MARLINS: (O:3, R:4, B:4, D:5 = 16)
Now that their only remaining star, Realmuto, has been lost to free agency, the only recognisable name left in the organization is Derek Jeter.  Unfortunately, he's not coming out of retirement.  This may be the longest rebuild in sports history!
N.L. CENTRAL
1- ST-LOUIS CARDINALS: (O:8, R:7, B:8, D:7 = 30)
The recipe in St-Louis hasn't changed in years: draft well, develop even better and add key pieces when necessary, in order to contend.  With apologies to Harper and Manny Machado, Paul Goldschmidt was the most impactful acquisition this winter.  The players love new skipper Mike Shildt, which should give them an edge in the best division in baseball.
2- MILWAUKEE BREWERS: (O:7, R:6, B:9, D:7 = 29) *WILD CARD #2
G-Form spokesman Ryan Braun proved he could still produce into his mid-thirties.  The Crew is the contender with the worst rotation in the N.L., but they should ride a stellar and versatile bullpen into a second straight playoff birth.
3- CHICAGO CUBS: (O:9, R:6, B:7, D:7 = 29)
Once again, the Cubs will score runs in bunches.  Look for a big comeback year from former MVP Kris Bryant.  The rotation however is getting old fast.  A return to form and health for Yu Darvish could be the x-factor that gives the North Siders a shot at a playoff birth.
4- PITTSBURGH PIRATES: (O:7, R:8, B:6, D:6 = 27)
Although the rotation is devoid of a true ace, Jameson Taillon, Chris Archer and Joe Musgrove should all be better, given their upside.  Same with the lineup: no one hitter will carry the offense, but there are no easy outs from 1 to 6.
5- CINCINNATI REDS: (O:8, R:4, B:6, D:7 = 25)
Reds' fans might need Oakley's Prizm sunglasses to deal with the glare new superstars Matt Kemp and Yasiel Puig create in the outfield this season.  The Reds have given MVP candidate Joey Votto more support, but neither Alex Wood, Tanner Roark or Sonny Gray will keep opposing hitters from feasting on tiny Great American Ball Park.
N.L. WEST
1- COLORADO ROCKIES: (O:8, R:7, B:7, D:7 = 29)
If he can stay healthy, Daniel Murphy is an under-the-radar acquisition that could provide a huge pay-off in Coors Field (a pure spray-hitter with power).  David Dahl could be this year's breakout story.  The Rockies' pitching staff is underrated, simply because of the ballpark factor, but it is one of the best in the league.
2- LOS ANGELES DODGERS: (O:7, S:8, B:7, D:6 = 28)
Yep, I predict an end to the Dodgers' 6-year reign as pennant winners in the West.  Don't get me wrong, they will still contend, but losing Puig, Kemp and Machado will hurt the offense.  On the mound, Clayton Kershaw, Hyun-Jin Ryu and Rich Hill aren't getting younger, and closer Kenley Jansen seems to have lost some of his command on that trademark cutter.
3- SAN DIEGO PADRES: (O:7, R:4, B:7, D:6 = 24)
Machado will provide a shot of adrenaline into a lineup that was stale last season, even with the likes of Wil Myers and Eric Hosmer.  As for the rest, there is hope, as the Padres' system is ranked number one in the majors and features a plethora of future stars.  Contention is scheduled for 2021!
4- ARIZONA DIAMONDBACKS: (O:4, R:6, B:6, D:7 = 23)
No more Paul Goldschmidt.  That's all you need to know.  But the rebuild in the desert was confirmed with the additional departures of A.J. Pollock, Patrick Corbin and Brad Boxberger.  Like many had predicted upon the signing, the Zack Greinke contract has come back to bite them, hard!
5- SAN FRANCISCO GIANTS: (O:5, R:5, B:6, D:6 = 22)
I would say poor Buster Posey if he didn't already have 3 World Series titles in his back pocket.  He and ace Madison Bumgarner will have to move if they want another ring, because this franchise has a long rebuild ahead of them.  The prospect cupboard is very bare!