Posted on
By Carl Lemelin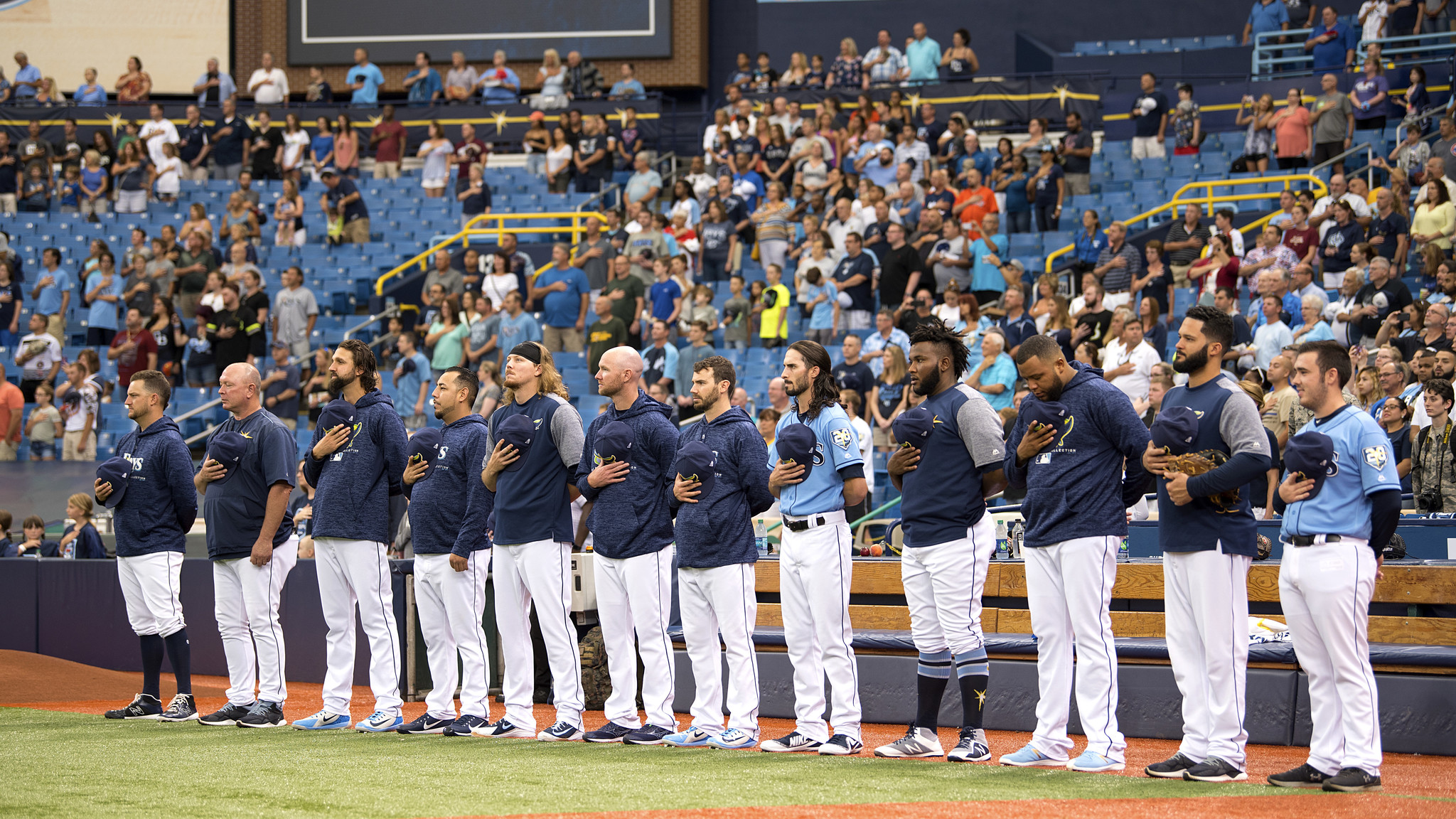 Trying to guess who will win the COVID-19 World Series is an (almost) impossible task!
Where do we start? So much has changed since the Nats won the former Expos franchise's first ever World Championship back in October.
Apart from the usual numerous personnel moves a prognosticator has to consider every new season, 2020 adds these unprecedented wrinkles: a shortened, sprint-style 60-game season, teams facing exclusively divisional opponents plus other league's coordinating geographical division (East vs East, etc.), a new playoff qualification system that will see 16 teams make the fall tournament (8 in each league) and the overall player health uncertainty that comes with COVID-19.
That's not to mention a team that can't even play in its own home park in the Blue Jays, or players that have (and might still) opt out due to concerns related to the pandemic.
The only way to decipher any kind of order in this chaos is to start by separating the clear "haves" and "have-nots". Only once we can isolate those "middle of the road" teams can we take a shot at identifying winners in the 2020 expanded playoff races.
I believe there are 3 factors that will impact this historic season in a much more significant way than usual:
Strength of schedule: mainly for those middling teams, the amount of games played vs the "third world" teams could give them an edge;
Roster depth: because of COVID and because every man-game lost to injury this year is worth 2.7 games of a 162-game schedule;
Bullpen: even before the pandemic, relief pitchers had become a much more impactful part of the game, but with teams wanting to preserve the health of their best starters arms for a tricky best of three first round series, bullpen strength will never again be as crucial.
THE "HAVES"
These are the teams that I would bet my life will make the playoffs. They have no glaring weaknesses and are absolutely jacked in one or two main aspects of the roster: Los-Angeles Dodgers, New York Yankees and Minnesota Twins.
Alright, the Dodgers and Yanks are the two true juggernauts, but the Twins are included because they will get to play 25 of their games against the Royals, Tigers and Pirates, easing their path to the top of the AL Central.
The Dodgers add newly minted $426.5M man Mookie Betts to an already formidable, All-Star caliber line-up. They lose Cy Young candidate Hyun-Jin Ryu to free agency (Blue Jays), but have super sophomore Dustin May in the rotation for his first full season. Even with a slightly above average bullpen, they simply possess the best collection of talent in the Majors.
The Yankees are well built through the system, have lost no one from a lineup that was a homer shy of tying the Twins' 2019 record total of 307, and may finally get a full season from their twin towers (Aaron Judge and Giancarlo Stanton). Did I forget mention that "under the radar" Cy Young addition of Gerrit Cole?
THE "HAVE NOTS"
We won't waste too much space on these teams that are in rebuild mode, but since they will affect the balance of power within the "Fourth Division" (i.e. the Wild Card race) in each League, it is important to identify them: Baltimore Orioles, San Francisco Giants, Detroit Tigers, Seattle Mariners, Pittsburgh Pirates, Kansas City Royals, Miami Marlins and Colorado Rockies.
Better luck in two to three years to all of them! What's important to remember is that 2 of them are in the East, and 3 each in the Central and West divisions, the weakest among them playing in the Central.
CONTENDERS AND PRETENDERS
First, let's identify the other teams (other than the Dodgers, Yankees and Twins) with enough talent on the roster to have a realistic chance of winning the World Series: Tampa Bay Rays, Houston Astros, Oakland A's, Atlanta Braves and Washington Nationals.
The Rays possess the best pitching staff in baseball and their lineup is filled with underrated young stars, an explosive mix in such a short campaign. The Astros lose Cole in the rotation, but remain the best in the AL West. The A's can match anyone's lineup depth and will throw an intimidating mix of hurlers at you from the pen. The Braves are young, dynamic and should only be getting better. Defending WS Champion Nats have dropped a rung by virtue of losing MVP contender Anthony Rendon to free agency (LA Angels). These are the true contenders.
With 8 contenders and the 8 "have nots" (which I've taken out of the mix), we are left with 14 teams battling for the 8 remaining playoff spots.
Since the NL Central, while the most well balanced division, is the only one without a legitimate WS contender, it can be argued any mix of the St-Louis Cards, Cincinnati Reds, Milwaukee Brewers or Chicago Cubs could finish first and second and claim the two automatic playoff spots from the division.
In the NL Wild Card picture, aside from the New York Mets and their strong starting rotation and potent lineup, the other non-Central playoff hopefuls are considerably less talented.
Let's remember, the three weak links from both AL and NL Central divisions form the easiest group to beat up on. Consequently, I would suggest at least one of the two NL Wild Card teams will come out of this hyper competitive Central division. The upstart San Diego Padres and Arizona Diamondbacks should be in a wire-to-wire battle for second place in the West, well behind the Dodgers of course.
In the AL, despite losing ace Corey Kluber, the Cleveland Indians should still edge out the up-and-coming Chicago White Sox for second place in the Central. Give the ChiSox a Wild Card birth, along with a Los-Angeles Angels squad, bolstered by the addition of Rendon to the middle of the lineup and a full two-way season from pitcher/DH Shohei Ohtani. The Boston Red Sox and Toronto Blue Jays are dark horse candidates to steal a playoff berth, but for them EVERYTHING would have to go right.
As for the post-season, I see the versatile Rays riding a steamroller bullpen to edge out the mighty Dodgers in the 2020 World Series. That would see the Commissioner's Trophy go from the ex-Montreal franchise to possibly the next Montreal franchise.
Here are my forecasted standings (top 2 in each division plus 2 Wild Cards* make the playoffs in each league):
NATIONAL LEAGUE

AMERICAN LEAGUE

East

East

Atlanta Braves

New York Yankees

Washington Nationals

Tampa Bay Rays

New York Mets*

Toronto Blue Jays

Philadelphia Phillies

Boston Red Sox

Miami Marlins

 

Baltimore Orioles

 

Central

Central

St-Louis Cardinals

Minnesota Twins

Cincinnati Reds

Cleveland Indians

Milwaukee Brewers*

Chicago White Sox*

Chicago Cubs

Kansas City Royals

Pittsburgh Pirates

 

Detroit Tigers

West

West

Los-Angeles Dodgers

Houston Astros

San Diego Padres

Oakland A's

Arizona Diamondbacks

Los-Angeles Angels*

Colorado Rockies

Texas Rangers

San Francisco Giants

Seattle Mariners
Trying to forecast an entire 162-game season is unmistakably an exercise in futility. A 60-game season adds even more volatility, so please forgive me if I get one or two of these wrong.
Let's just hope the season can be played out to its conclusion, so I can gloat about this… or go hide in a cave!
What are your predictions for this unique season we are destined to never forget?
Don't hesitate to comment below.