Posted on
By Carl Lemelin
Posted in 2019, A2000, Baseball Town, Big League Chew, Easton, G-Form, HOH, Holidays, mlb, Rawlings, SKLZ, Stance, Walk-Off, Wilson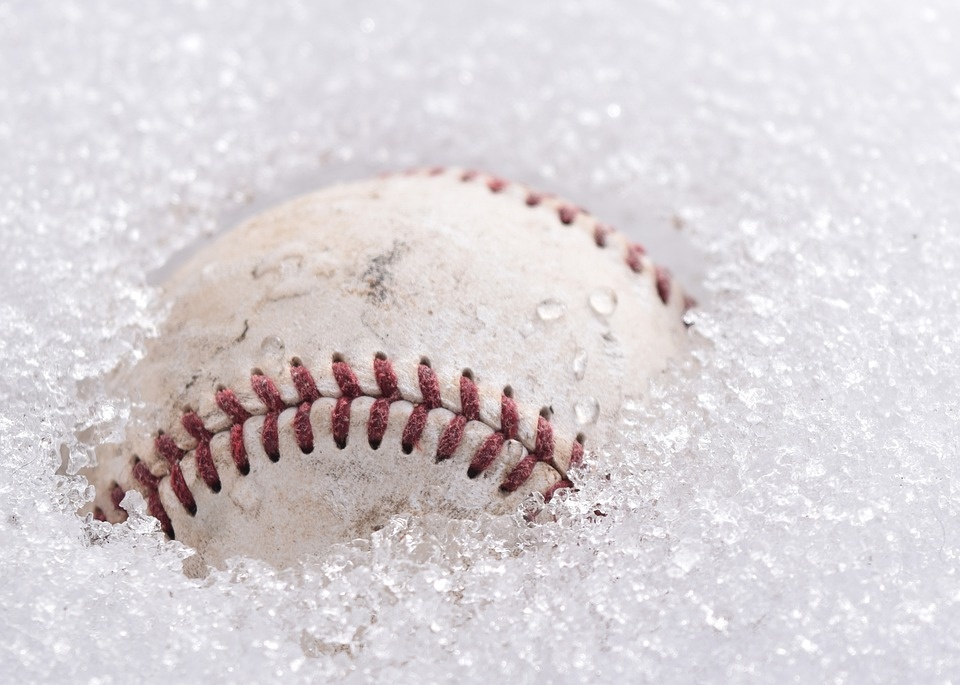 Only ten days until Christmas and you still don't know what to get that baseball nut of yours? Well, we've got a few suggestions for you!
Only ten days until that jolly bearded fellow makes his rounds and you still don't know what to
get that baseball nut of yours? Well, we've got a few suggestions for you, some for the aspiring
pro, some for the weekend beer leaguer who wants to look like a pro and, let's not forget, a
few stocking stuffers.

Easton Walk-Off backpack:

This might just be our most popular product, period. This mid-range price bag has everything
you need in a nice, tightly fit package. It holds two bats, has a helmet carrier outside the main
chamber, a ventilated spikes pouch at its base and a practical compact personal effects pocket
on top. Strategically placed cushioning for the back also makes it a comfortable bag to carry.
And I haven't even mentioned the ridiculous amount of colors we have available. If you have a
fiery competitor in the house, this is no. 1 on his wish list!

SKLZ Baseball Strong training kit:

If your kid lives baseball 24/7, chances are he watches YouTube videos of pro players' training
regimen during the off-season. The most passionate athletes will always strive to improve their
game and the most efficient way to do it is to train your body for the specific movements and
strength areas your chosen sport requires. This training tool affords you one of the premier
personal trainers of pro players at a fraction of the price he charges his star students for his
services. Follow EXOS training program founder Mark Verstegen along with star pros Evan
Longoria, Will Venable and Eric Young Jr as they guide your future Hall of Famer's off-field
activities. With a mobile video program and all the equipment needed for the exercises, Coach
might ask for a DNA test to prove this really is your kid come spring training!

Heart of the Hide or A2000 glove:

For any ballplayer, the glove is the thing. Today these leather gems have become far more than
an out-recording tool, they are a work of art and an extension of a player's personality. And
HOH and A2000 gloves are easily the two best-selling out there. Whatever the personality, the
position, softball or baseball, we've got the color scheme and size to make eyes grow as big as
quarters as that ripped gift-wrapping paper hits the floor. Can't find the perfect match or just
not sure, why not go for a combination of our three gift card options ($25, $50 or $100). Then
your loved one can design his own glove with Rawlings' customizer and order it through any
Baseball Town location or our website.

STOCKING STUFFERS

Need a little something extra to complement that OMG moment? Let's get those chimney
ornaments filled up!

MLB Tuques:
Honey it's cold outside… And that MLB fan of yours needs to keep warm. Why not do it in
style, while showing your colors? We've got beanies and tuques in a variety of models and
teams.

Big League Chew:

Remember that delicious gum designed as an alternative to the terribly harmful chewing
tobacco? We've got it in 6 mouthwatering flavors that are sure to please the younger ones.
Just don't tell the dentist…

Stance baseball socks:

The socks the pros wear with the MLB logo on the calf. They look great, they stay up and they
last! Many eye-popping colors available.

Batting gloves:

Every player needs at least a pair of these each year and we've got the biggest selection in
town. Did you know some models now have built-in protection for those vulnerable hand
bones? Check out our G-Form Pro model.

PSSST… VALUE TIPS

Hurry-up, until December 20th Baseball Town offers you a $10 add-on for any purchase of a
$100 gift card. That's right, pay $100 and get $110. That's more bang for your giving buck!
Oh, and don't forget to check out our Deal of the Week, posted on our website and running
from each Wednesday to Tuesday.

For these and many more gift ideas, just visit any of our three locations or click on this link.